Actus
10 tips for delivering effective environmental communication
In a constantly changing world, communication is a powerful tool for responding to the social and environmental challenges we collectively face. When communicating about environmental issues, all actors, including governments, companies, and organisations, must align their communication so that it reflects their values and inspires the practices of virtuous change.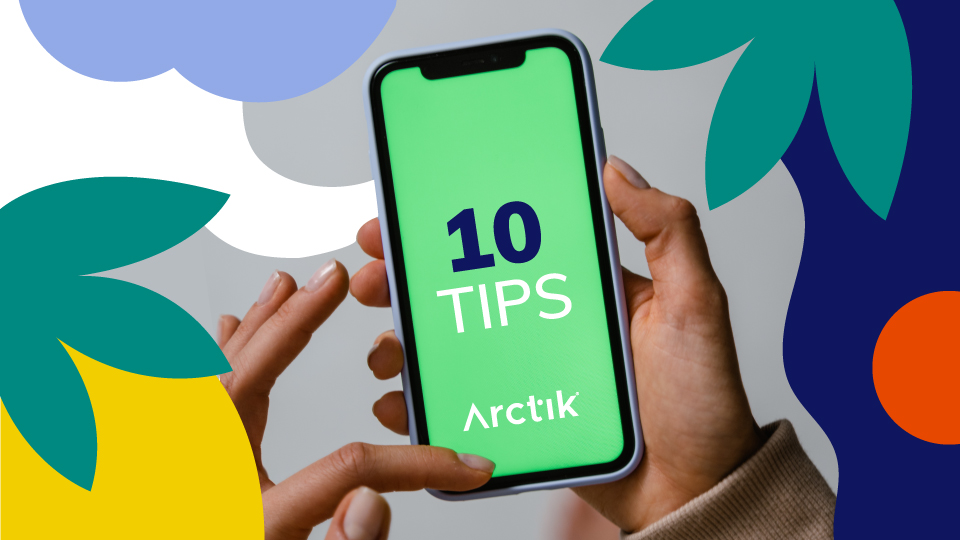 To kick off the new year, we've selected our top 10 guidelines to help you communicate in a way that not only informs but also inspires.
1. Start with the big picture
Environmental issues are complex and interlink at different scales. Start by outlining your objectives and determining your key messages, considering all layers of your problem and how they interplay. Keeping the big picture in mind will enable you to construct your message step-by-step with coherence and accuracy.
2. Keep your eye on the target
Once you have a solid grasp of the big picture, you need to pin down your audience. Identify all the relevant stakeholders and their interactions to target the right audience. Map out the different players – from local to national level – in the regions you want to reach and engage with, whether they are policy makers, climate scientists, citizens, etc.
3. Incorporate value-based messages
Our environmental conscience is anchored in our values. Knowing your target audience's views, values, concerns, motivations and ways of living will allow you to craft tailored messages that resonate with them. If you want to warn about water scarcity, don't use the same arguments for citizens in rural areas, who experience water shortages every summer, as for those who live in more water-abundant regions.
4. Use local stories to convey a global message
We tend to be more receptive to immediate concerns, rather than distant threats. To get people to feel concerned and connected to a global ecosystem, link large-scale issues to local impact. Incorporate real-life experiences and treat information from a local, more relatable, angle. Get the farmer who provides fresh produce to the local supermarket to speak about this year's shortage, rather than explaining the climate-related threat or trends in global terms.
5. Show, don't just tell
Change starts locally, with individual actions. Empower your audience to act by providing clear steps and guidance on actions within their reach. Knowing exactly what to do, how to do it, and why to do it, will empower them to be the drivers of positive change. Instead of telling people to stop flushing frying oil down the toilet, give them a map of collection points in their neighbourhood where they can drop it off for it to be treated and recycled.
6. Engage with your audience – build a relationship
Communities create a sense of belonging and drive engagement. Get your audience involved by interacting with them. Social media is interactive by nature, so use it to create discussions, boost visibility with hashtags, encourage content sharing, event participation, and more. Keep in mind that we remember 10% of what we read, 20% of what we hear, 30% of what we see, 50% of what we see and hear, 70% of what we say and write & 90% of what we do. (Edgar Daele theory)
8. The medium is the message – make it vivid
Make your communication short, simple, accessible and eye-catching. Amplify your message by diversifying your mediums, using dynamic visuals and prioritising simple language over jargon.
9. Work alongside other actors
Most environmental issues are multi-faced and require the collaboration of various stakeholders. Engaging with relevant actors can foster mutually reinforcing relationships and increase credibility. Building a network can help you disseminate your message through broader channels, thereby increasing its reach.
10. Keep it positive and inspiring!
We are all preoccupied with climate issues. It is important to inspire and empower your audience, rather than scare or paralyse them.
When it comes to communication, is it business as usual? Today is a great day to do the polar opposite and become part of the change. Arctik is there to help you put this into practice!
References:
Jarreau, Paige Brown, Zeynep Altinay, and Amy Reynolds. « Best Practices in Environmental Communication: A Case Study of Louisiana's Coastal Crisis. » Environmental Communication (2015): 1-23.
Manfred Oepen. "Environmental Communication for Sustainable Development." The Working Party on Development Cooperation and Environment (1999): 3-50.
Erika Van Schellebeck. "10 communication tips to change the climate change story." Australian Association for Environmental Education NSW Chapter (2020): 1-22.